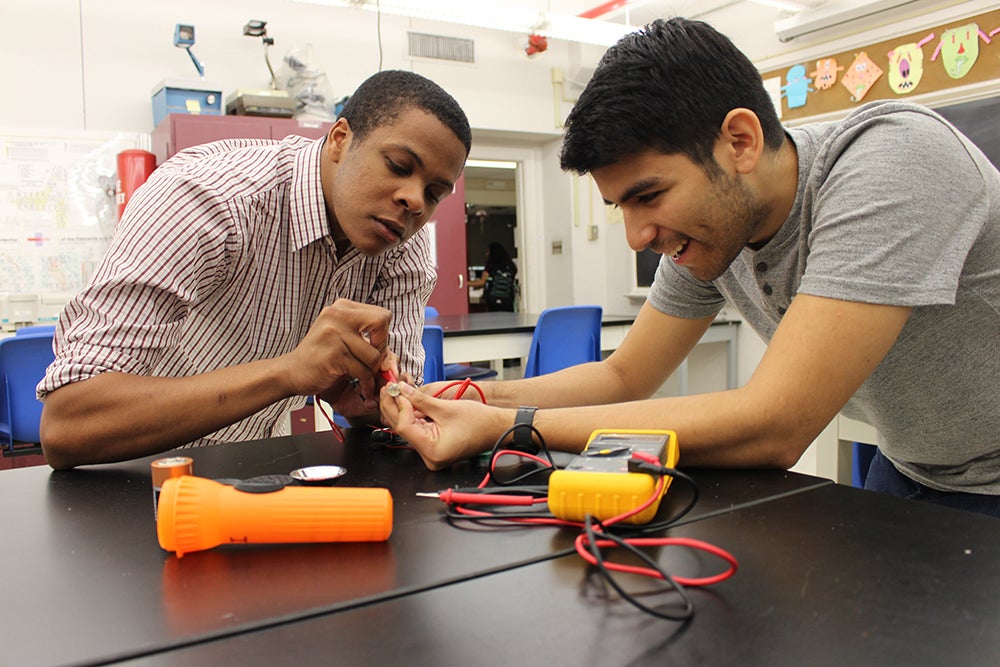 Our numbers tell the story.
"The difference between graduates from UTeach replication sites and non-UTeach teachers in the effectiveness with which they teach high school mathematics and science courses is similar to the difference between novice teachers and teachers with 10+ years of experience."
 

Can UTeach? Assessing the relative effectiveness of STEM teachers, Economics of Education Review, 2018
UTeach Impact
Read how the UTeach Institute is shaping our national success in STEM teacher preparation.
Faculty from UTeach programs across the U.S. discuss sustainability features of the UTeach model, and how program assessment, innovative instructional programming, classroom research, and effectiveness research have contributed to its success.
UTeach Expansion
Read more about the growing number of UTeach programs and graduates.
Read more about our expansion of UTeach programs throughout Texas.
UTeach Maps
UTeach programs have more than 8,300 graduates nationwide. See which universities have implemented (or are in the process of implementing) UTeach.
We have a vast network of UTeach alumni working in K-12 education in the United States. Download the Spring 2022 map or have a look at the interactive map.