---
2022 UTeach STEM Educators Conference
Each year, the UTeach STEM Educators Conference brings together a community of teacher preparation and K–12 educators and teachers working to build and inspire STEM education leaders across the country. Our theme in 2022 is Reconnecting with Purpose.
The Equity and Racial Justice in STEM Teacher Development Summit is being held the day before the conference. Learn more about the summit.
---
Registration
Register here and find information about pricing, hotels, and COVID guidelines.
---
Keynote Speaker: Mariam Manuel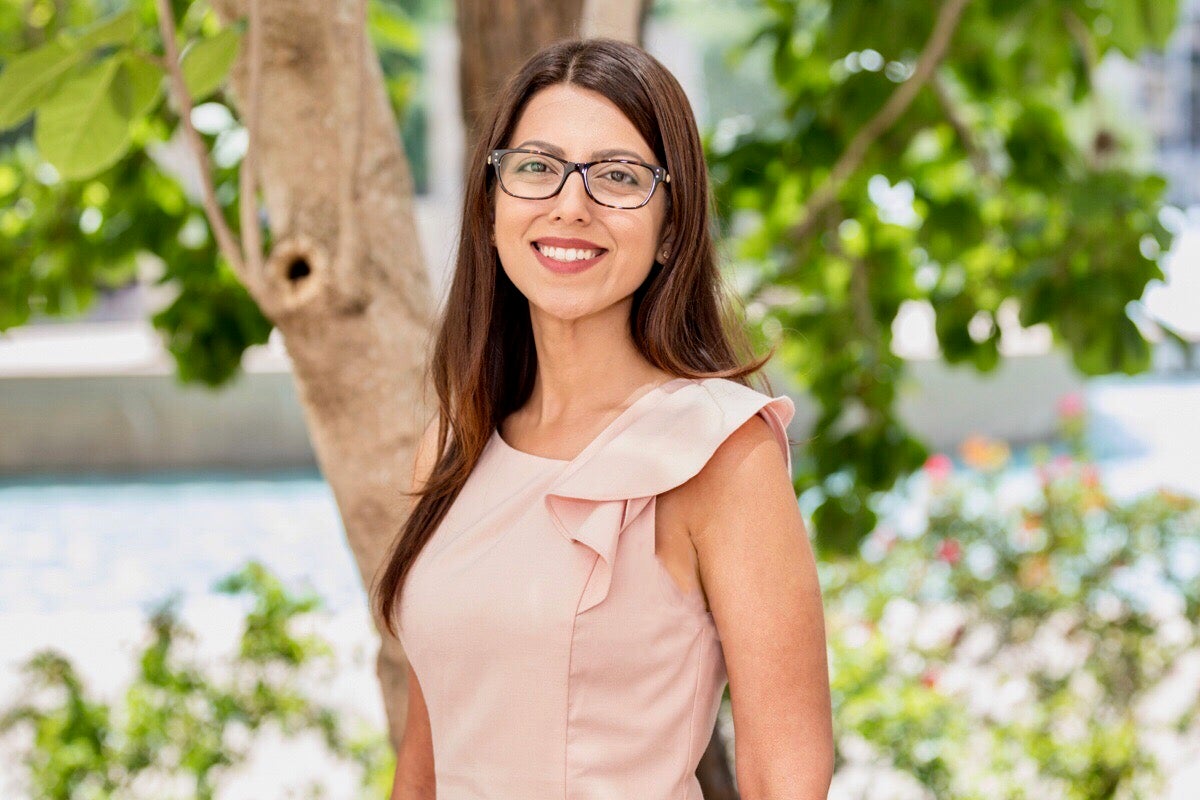 Dr. Mariam Manuel is an Instructional Assistant Professor/Master Teacher for teachHOUSTON, a secondary STEM teacher preparation program in the Department of Mathematics at University of Houston. She is a proud graduate of the University of Houston and was part of the inaugural cohort of the teachHOUSTON program during its inception in 2007.
Prior to joining teachHOUSTON as a faculty member, she taught high school physics and served as a science instructional coach for a high-need school district in the Greater Houston Area. In addition to preservice STEM teacher education courses, Dr. Manuel teaches Physics for Middle School Teachers and has authored/taught graduate-level coursework in Engineering Design Education for the UH STEM Master's program. Dr. Manuel serves on multiple grants and actively publishes and presents at national research conferences. Her research interests include STEM teacher preparation, engineering design education, and culturally responsive pedagogy. Learn more about her work with the STEM RISE program. 
Dr. Manuel was presented with 2018 Million Women Mentors Stand Up for STEM Award, which recognizes efforts in mentoring young girls and women to pursue STEM-related career pathways. She is also the recipient of the 2019 Association of Women in Mathematics Certificate of Service to the Field for Mentorship of Girls and Young Women in STEM. In 2020, she was honored with the UTeach STEM Educators Association Award for Outstanding Contributions to STEM Education. She is the 2022 recipient of University of Houston College of Natural Sciences and Mathematics Butler Excellence in Teaching Award. Dr. Manuel was recently selected as the 2022 Vice President/President Elect for the UTeach STEM Educators Association.
Schedule Outline
Wednesday, June 22
7:30: Breakfast provided
9:00 – 10:30: Keynote
10:45 – 11:45: Sessions
11:45 – 1:00: Lunch provided
1:00 – 4:30 Sessions
5:00 – 7:30 Reception and Poster Session
Thursday, June 23
8:00 Breakfast provided
9:30 – 11:45 Sessions
11:45 – 1:00 Lunch provided
1:00 – 2:00 Sessions
2:15 – 3:30 Closing panel
---
What we did in 2021
In 2021, we held a virtual UTeach STEM Educators Conference. The conference theme was Equity, Diversity, and Inclusion in STEM Education. 
The reach of the UTeach network was demonstrated in part by the opening keynote address by Dr. Trevon Jones, a graduate of the UTeach Austin program, and the closing panel made up of UTeach Master Teachers who have also graduated from UTeach programs. Sessions during the conference focused on strengthening math and science instruction with an equity focus, strengthening the UTeach program and curriculum, and strengthening each other.
View the 2021 conference schedule.

Sincerest thanks to our conference co-presenter, the National Mathematics and Science Initiative!