Black male, smiling and standing in front of a green chalkboard.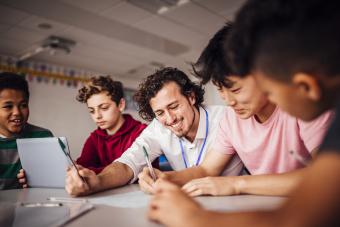 Through a proven approach and a strong university network, we make passionate, better prepared, more connected teachers.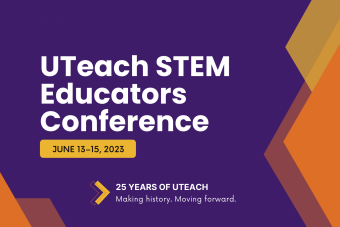 Celebrate 25 years of UTeach with us at the UTeach STEM Educators Conference. The conference will be held June 13–15, 2023, in Austin, Texas.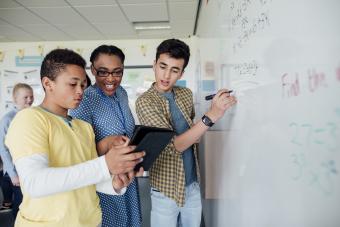 UTeach produces teachers at a lower cost than other leading programs. Our graduates stay in teaching longer and improve student performance in math and science.
Featured News
Austin ISD has committed to financially support the preparation and support of 20 new STEM teachers to work in its highest-need campuses. For 25 years, UTeach at The University of Texas at Austin and Austin ISD have worked as partners to prepare undergraduate students to be science, math, technology, and engineering (STEM) teachers. Beginning in the fall of 2023, this partnership will expand to prepare individuals who already hold a STEM degree through a streamlined, five-month program known as UTeach for Texas.
Prairie View A&M University (PVAMU), which leads the state in the preparation of Black teachers, is joining forces with UTeach, The University of Texas at Austin program that leads the state in university-based STEM teacher preparation. Together, they plan to raise the number of Black secondary STEM teachers prepared in Texas.
UTeach at The University of Texas at Austin is celebrating 25 years of preparing science, technology, engineering, and mathematics (STEM) teachers. The program combines rigorous subject matter work with secondary teaching certification without adding time or cost to four-year degrees.