A group of students and a teacher laugh
What We Do
We're advancing STEM teacher preparation and support.
UTeach creates exceptional STEM educators. And we do it better than anyone else.
We get more kids excited about STEM because their teachers are more passionate, better trained, and more connected to a community of like-minded educators.
UTeach is an innovative university-based teacher preparation program that increases the number of qualified STEM teachers in U.S. secondary schools. 
What makes us different
"UTeach is really a remarkable phenomenon. University after university has adopted the mission of preparing more mathematics and science teachers. This cause is very important, and that's why it has spread so well."

— Michael Marder, UTeach Executive Director and Professor of Physics at The University of Texas at Austin
The unique UTeach program model attracts a diverse collection of STEM majors and increases the number of highly qualified secondary STEM teachers that universities produce. 
The UTeach Institute offers a proven implementation support process that helps universities establish a successful, sustainable UTeach program in as little as three years. We provide all instructional and program resources, guide new programs through program planning, and provide intensive support for operational and instructional implementation.
We offer solutions that meet a variety of university needs to help them develop strong STEM teacher preparation pathways—from limited consulting and access to program resources to full UTeach program implementation.
Supporting STEM Teaching and Learning
We also support initiatives focused on improving STEM teaching and learning in K–12 classrooms. 
UTeach Professional Development
UTeach Professional Development offers high-quality, research-based, learning experiences for K-12 inservice teachers facilitated by expert educators. Learn more about UTeach Professional Development.
UTeach Computer Science
UTeach Computer Science offers College Board–endorsed curriculum and professional development for AP CS Principles and AP CS A. Learn more about UTeach Computer Science.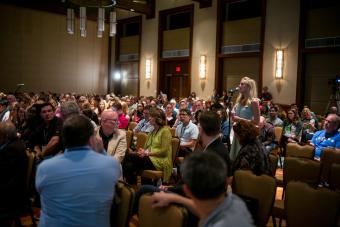 We've created a robust community of teachers and university faculty to help provide support and assistance starting from day one. Join our community.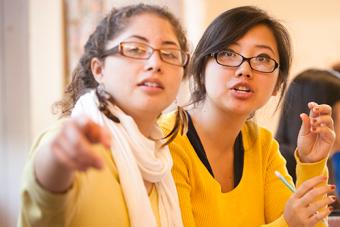 We are transforming STEM education to create the next generation of scientists, engineers, mathematicians, and computer scientists. And we need your help to do that.