Which Bevo will make it back to Austin first?
To celebrate the 25th anniversary of UTeach's creation at the University of Texas at Austin, seven brave Bevo plushies are traveling to UTeach programs across the nation. The Bevos have many tasks to complete before they can make their way back home.
Each Bevo belongs to a team of student organizations from different UTeach programs. At each program, the student organization must aid Bevo in completing his tasks and send him on to the next program as quickly as possible. Which team can get Bevo home first?
Follow their adventures here!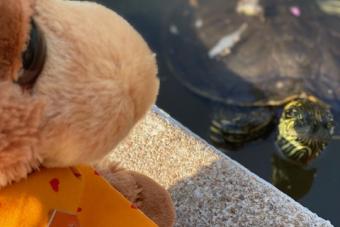 On March 8, Bevo bids farewell to the turtles at the pond outside his building on UT's campus.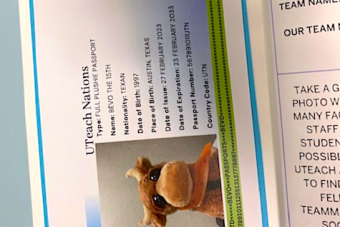 He makes sure he has his passport.
And he boards his flight.