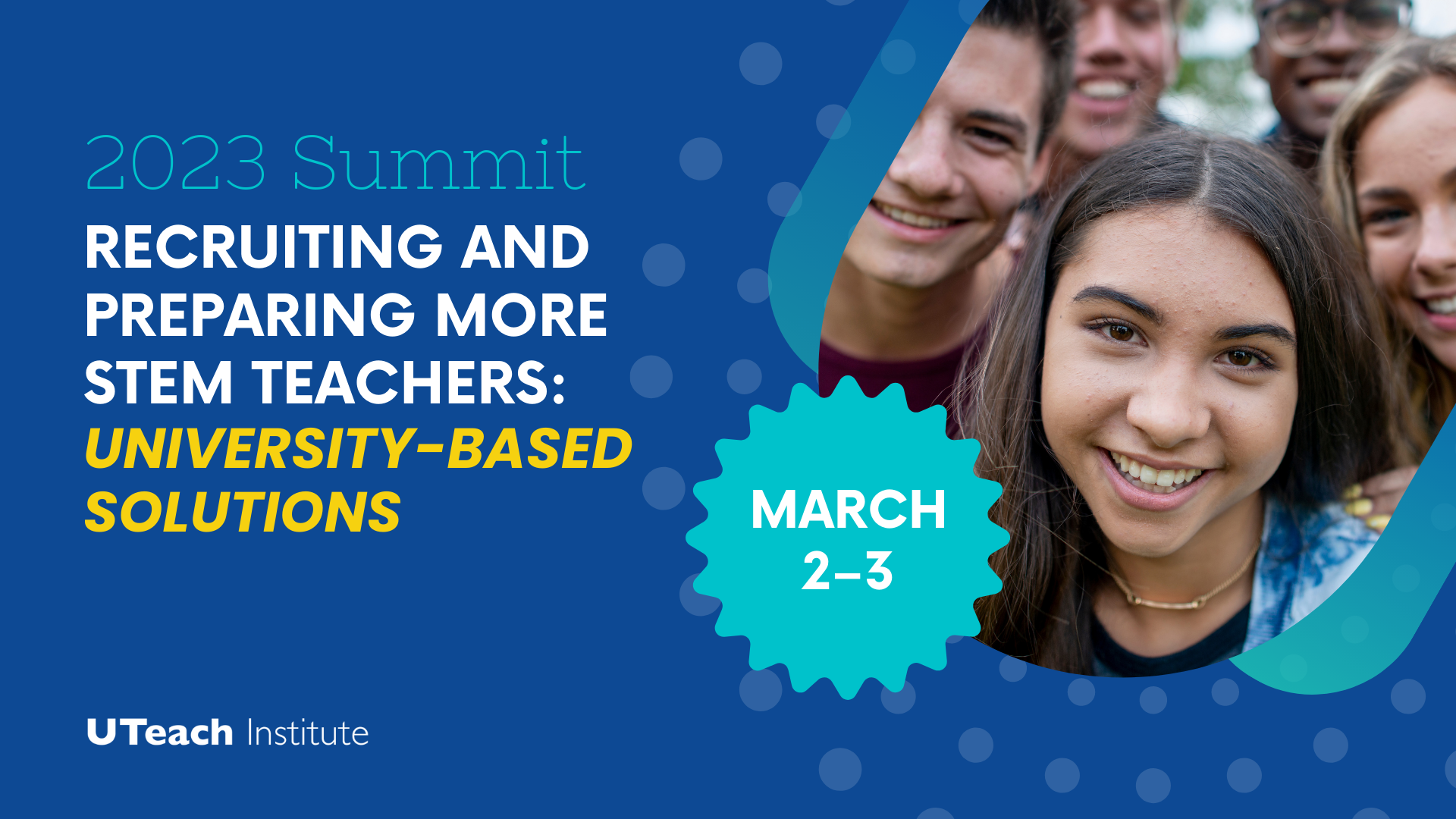 SAVE THE DATE!
March 2–3, 2023 in Austin, Texas
Join the UTeach Institute for a special summit designed to bring together university-based teacher preparation programs, STEM teacher development experts and stakeholders, current STEM teachers, and STEM policy and funding agencies to discuss shared challenges around recruiting, preparing, and supporting STEM teachers for our nation's schools. Hear from researchers and practitioners about the extent of the teacher shortage and suggestions for how universities can help solve it.  
The national network of 50 university-based UTeach programs has been preparing and supporting teachers for high-shortage STEM fields for 25 years. During this convening, they and other participants will share information about how messaging, incentives, outreach, human resources, and program design can be optimized to recruit more undergraduates and degree holders to consider a career in teaching STEM.  
This event is supported in part by the U.S. Department of Education Supporting Effective Educator Development (SEED) Award #U423A180139.
Registration will be available in early December.