Student with solar system presentation
HBCUTeach
Supporting HBCUs in developing permanent STEM teacher preparation pathways
The UTeach Institute is supporting HBCUs in developing permanent STEM teacher preparation pathways to produce more Black teachers who will expand educational opportunities for Black students.
Contact Maria Allen at mallen@uteach.utexas.edu for more about how you can support this important work.
Addressing Inequities
Racial inequities persist in STEM. Black Americans are three times less likely than White Americans to hold jobs requiring advanced degrees in STEM, and this gap has remained almost unchanged for 15 years. Overall, Black students are underrepresented in undergraduate STEM degrees, and they tend to leave STEM degrees at higher rates than Black students in other majors, even when they are academically well prepared. The culture of undergraduate STEM must become more welcoming and supportive.
Research shows that student academic performance, confidence, and behavior improve when there is a demographic match between teacher and student. Currently, while 15% of K–12 students are Black, only 7% of the STEM teacher workforce is Black.
Addressing STEM pipeline issues must begin with the production of high-quality STEM teachers.
Leveraging Strengths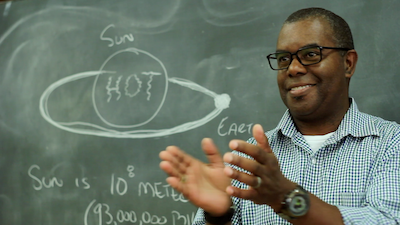 HBCUs comprise just 3% of colleges and universities in the U.S. but produce 24% of Black students with bachelor's degrees in STEM fields and 25% of Black students with bachelor's degrees in education.
UTeach is a nationally recognized program proven to prepare secondary STEM teachers who stay in teaching longer, improve student performance in math and science, and influence students to enter STEM fields. Forty-nine universities in 23 states and the District of Columbia have UTeach programs, and together they have produced more than 6,000 graduates.
Combine the ability of HBCUs to reach talented students with the strength of UTeach's program model and national network, and together we can produce more teachers uniquely prepared to teach STEM subjects—teachers who majored in STEM fields and completed UTeach's teacher preparation program at the same time.
The Project
The UTeach Institute is partnering with the National Math and Science Initiative and UNCF to establish UTeach programs at 10 HBCUs.
Phase 1 — Building Capacity for HBCUTeach (Completed)
Thanks to generous support from the Fund II Foundation, our partnership supported nine months of planning activities with 10 HBCUs that resulted funding for two UTeach programs that launched in Fall 2021 at HBCUs in Virginia and in submission of eight comprehensive proposals from other HBCUs to implement UTeach programs.
Two UTeach programs launched:
Eight HBCUs developed program implementation proposals:
Phase 2 — Implementing HBCUTeach (Seeking Support)
Eight HBCUs will implement UTeach programs as funding is secured. We will also establish a collaborative research initiative to support teams of STEM and education researchers at partner HBCUs and the University of Texas at Austin to propose and carry out joint research projects aimed at strengthening efforts to attract and retain students of color in STEM and STEM teaching.
We are currently seeking support from individuals, corporations, and foundations interested in and committed to advancing diversity in STEM teaching.
Contact Maria Allen at mallen@uteach.utexas.edu for more about how you can support this important work.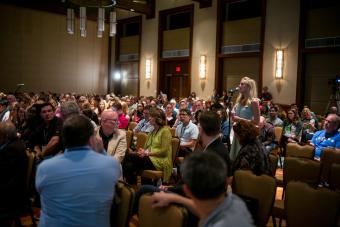 We've created a robust community of teachers and university faculty to help provide support and assistance starting from day one. Join our community.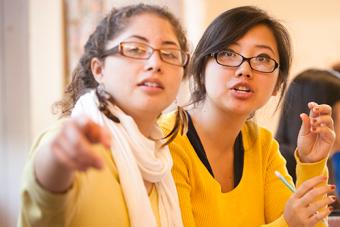 We are transforming STEM education to create the next generation of scientists, engineers, mathematicians, and computer scientists. And we need your help to do that.