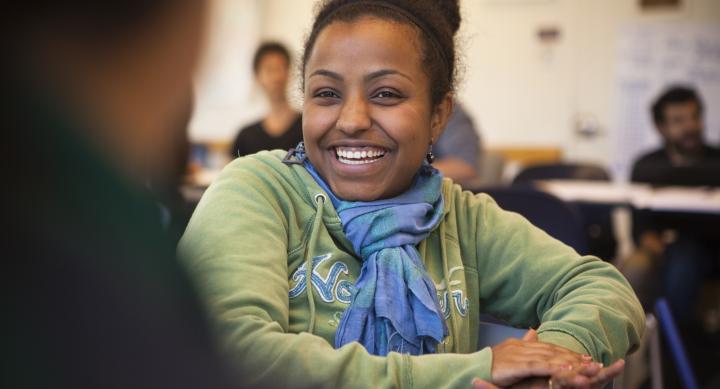 Help us fund the expansion of UTeach programs across the nation.
Your financial support allows the UTeach Institute to create lifelong educators who are changing the way STEM subjects are taught across the United States.
Donate
Donate now, or email us to learn about other ways you can give.
Become a Funding Partner
With our network of university preparation programs, our growing number of UTeach alumni teaching and leading across the nation, and our collaboration with the National Math and Science Initiative, we are a leader in advancing STEM education in the U.S.
If you would like to be a foundation or corporate partner, we have several ways you can help.
Education Campaigns and Custom Programming
Help us craft and promote programming to improve STEM education.
Regional Impact, National Scale
UTeach's national reach allows funders to invest in local UTeach programs and initiatives across the country, including providing direct support to students.
UTeach Expansion
Fund the expansion of UTeach programs to colleges and universities across the country.
One way you can help advance STEM is to make a financial contribution to the UTeach Institute.